About Me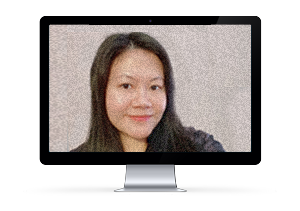 Hi, I'm Jaz!
I'm a freelance Creative Designer who love to create arts. I design and develop websites, graphics, logos, stationaries and other digital designs you can think of. On the top of being beautiful and unique, my designs are also user-friendly and very well functional. I implement SEO (Search Engine Optimization) when I design websites. I also have marketing background (see my education below) which is beneficial in designing process.
I have been designing and developing websites for over 15 years. My first website was a Christina Aguilera fansite which was launched on January 27th, 2001. Shortly after, I decided to polish my skills further by taking formal education on computer science and digital media arts. I was also a teaching assistant for Webdesign course during my sophomore years in computer school.
I live in Toronto, Canada. I mostly work from home, so it doesn't really matter where you live, you can still be my client. Contact me if you want to hire me.
Other things I enjoy doing apart from designing:
Spending time with my daughter
Cooking, baking and juicing (yum!)
Yoga and Zumba
Reading (I love learning new stuff)
Browsing cool websites for fun and inspirations
Don't hesitate to contact me if there's anything else you wish to know about me.